Virtually unbreakable, polycarbonate sign face, laminated to a thick aluminium backing, offers all-round protection from vandals.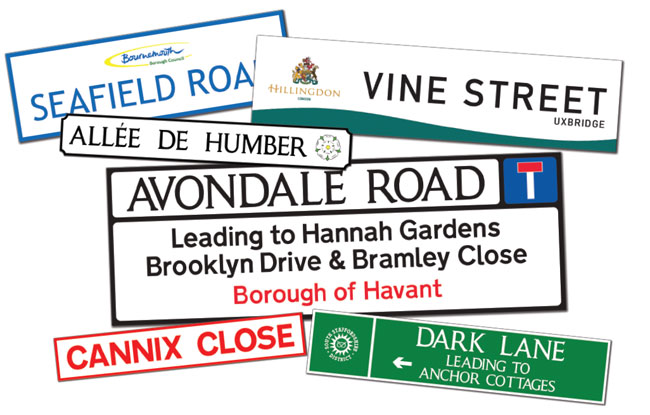 With the street nameplate permanently sealed within laminate, means that it cannot be scratched or picked away.
Glass smooth finish - allows you to remove graffiti on site.
These are available in a wide range of colours and reflective materials.